Intended as a short-term beautification and improvement to Joseph Conrad Square in San Francisco's North Beach/Fisherman's Wharf neighborhood, Carducci Associates' landscape plan preserves existing trees and introduces a low growing and varied plant palette designed to draw and welcome visitors in all seasons.
The low growing planting and improved landscape lighting – two basic principles of Crime Prevention Through Environmental Design (CPTED) – were incorporated in response to the community's ongoing concerns regarding criminal activity in the space. These elements will help to increase visibility and surveillance, thus making it a safer place to occupy throughout the day, and night.
On January 17th, the first phase of Conrad Square was completed in collaboration with the Fisherman's Wharf Community Benefit District and the SF Rec & Parks. (The SF Rec & Parks Dept. obtained the plant materials, compost, and the mulch; it used 20 gardeners to install the planting in one day.) The first phase included: clearing previous planting that might have encouraged unwanted activity. In turn, this allowed the new succulent and drought-tolerant garden to take root on-site. Check out the new plants if you're in the area!
More information about our project is available here.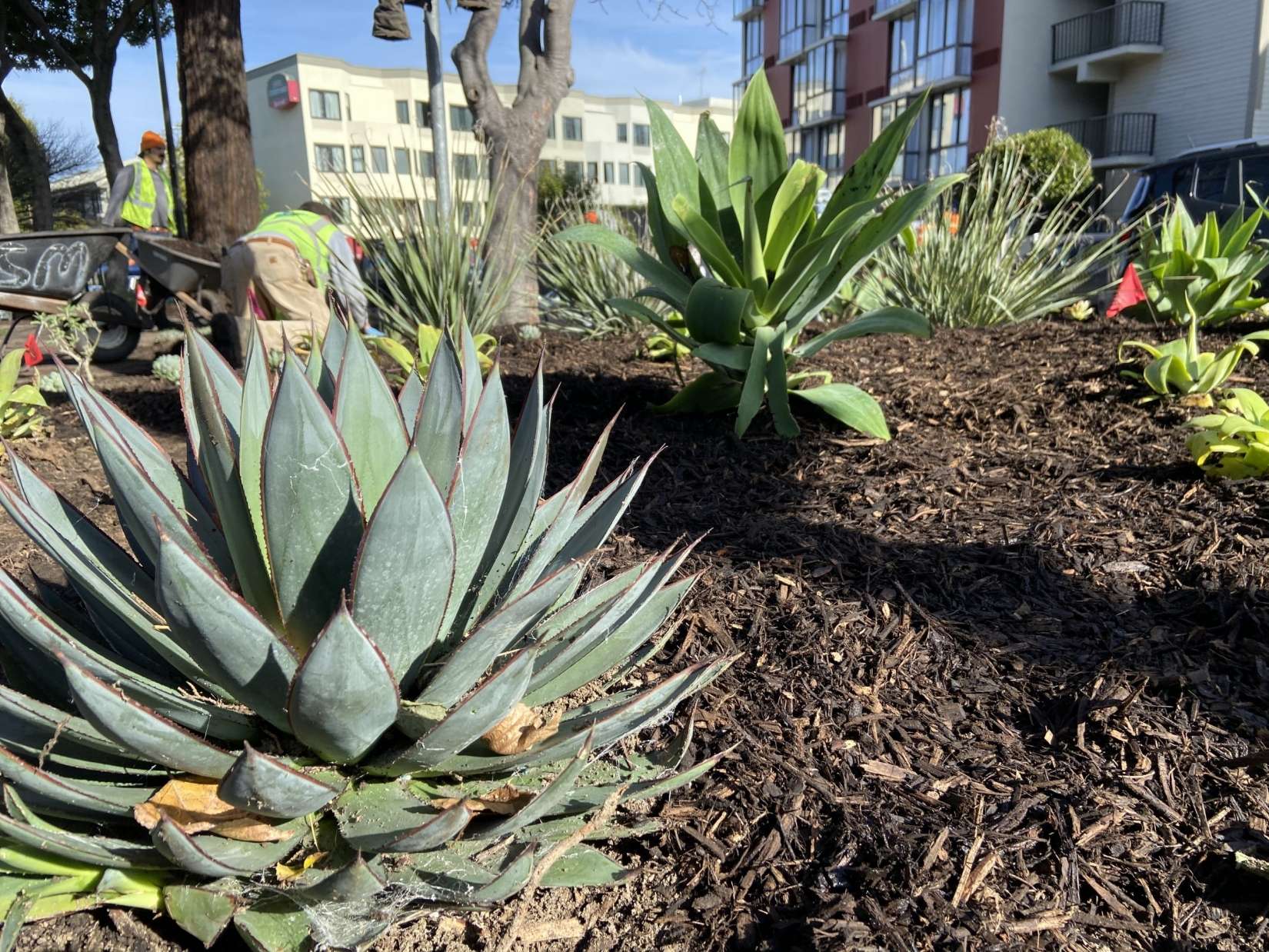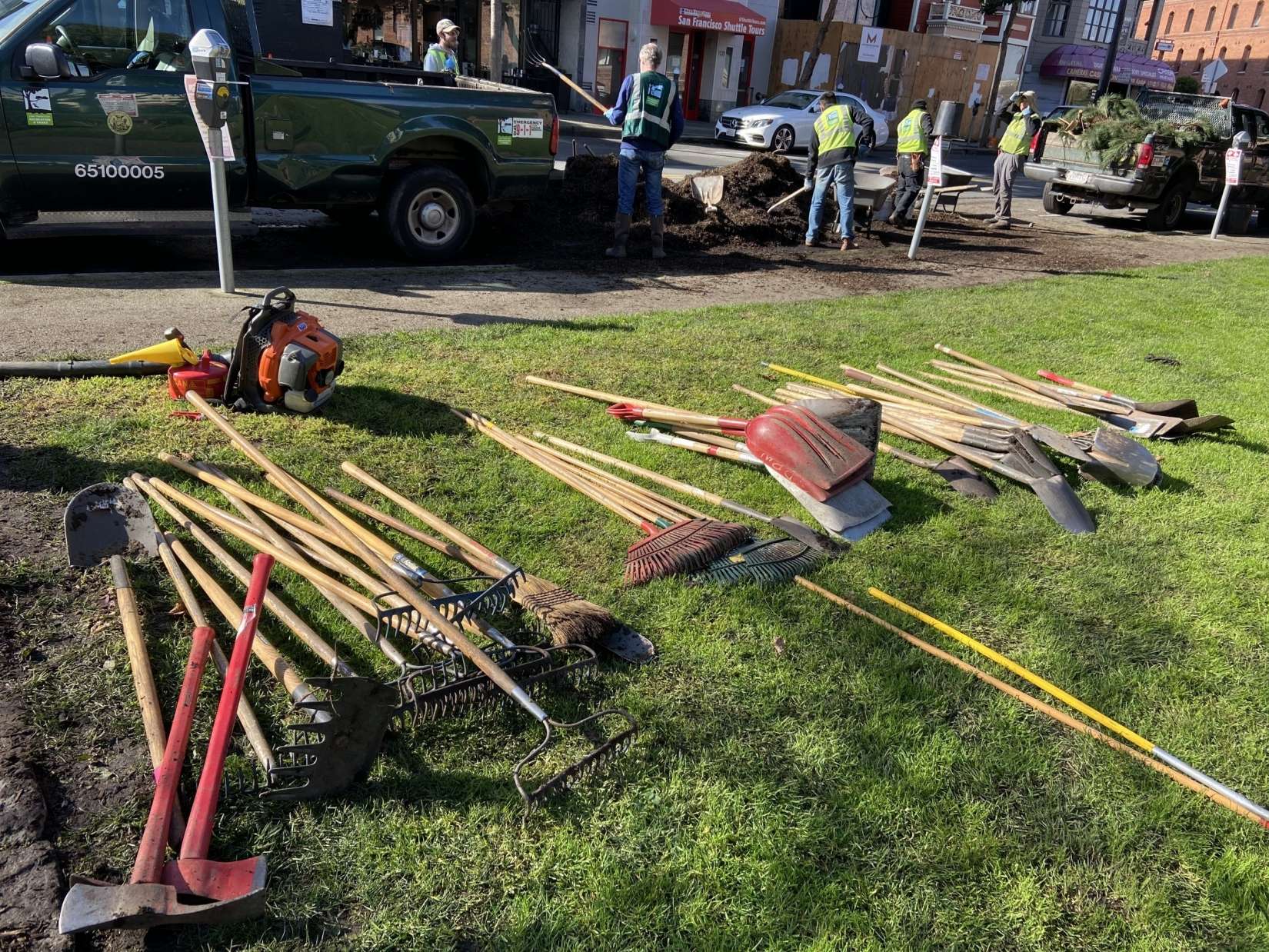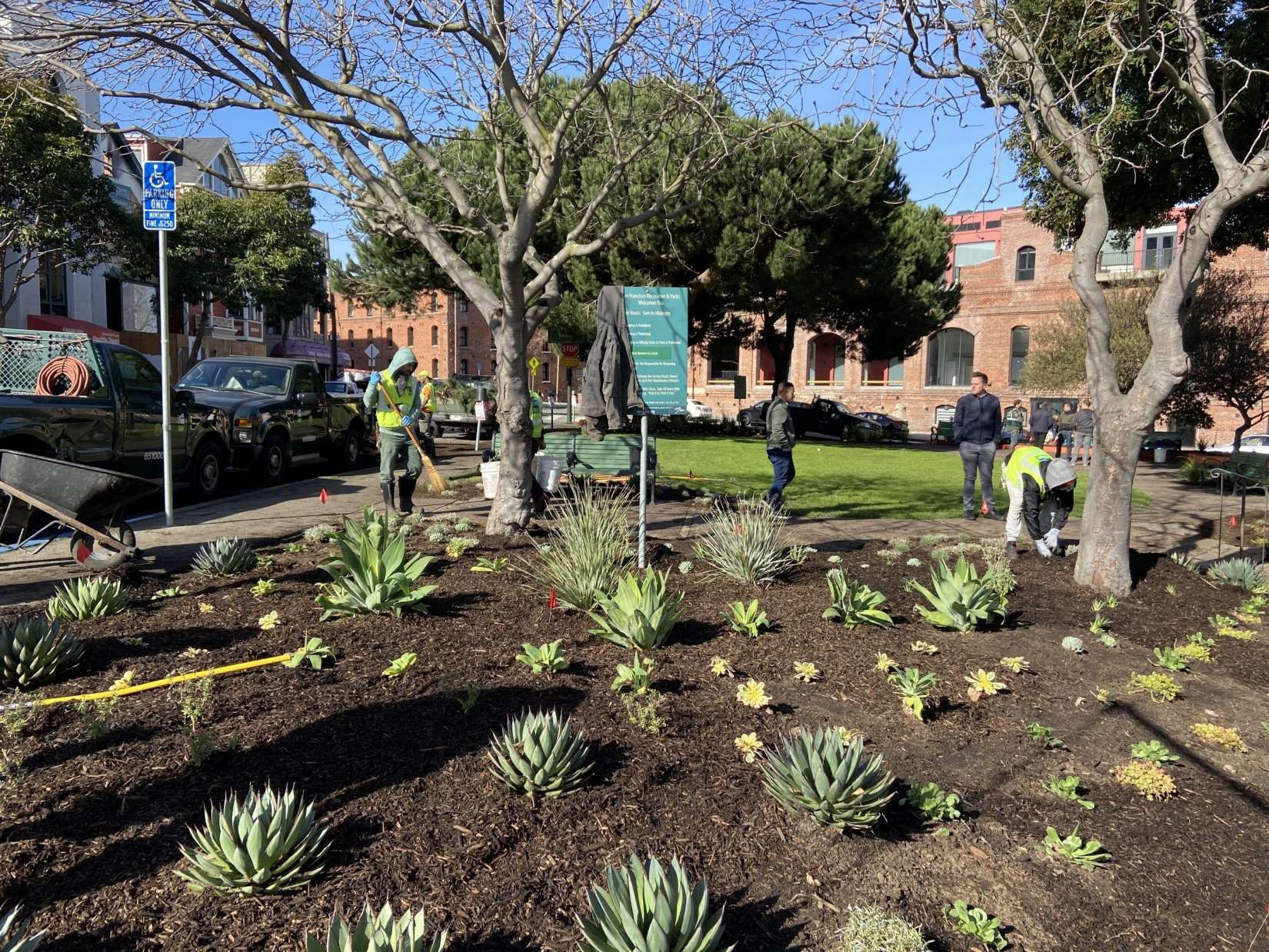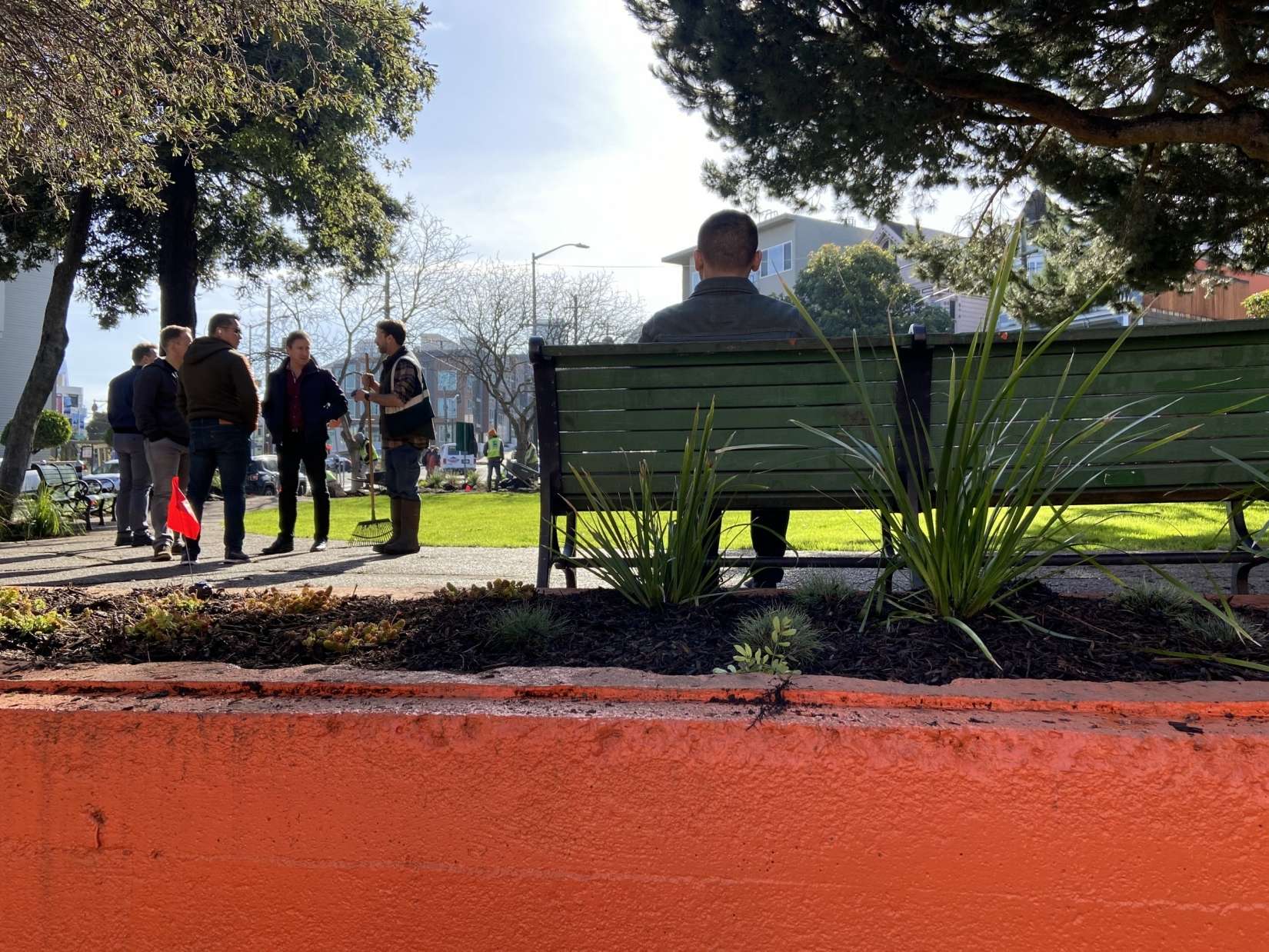 On the Boards / Site Visit