When the beautiful historic clubhouse of John Hinkel Park burned down in 2015, neighbors and Berkeley city staff came together to discuss the future of the park and its users. Built in 1918, the redwood clubhouse structure served its purpose for 73 years, officially closing its doors in 1991 due to the estimated $1-2 million-dollar repair costs to restore it to habitability. After the 2015 fire, the city (Berkeley) was able to receive insurance money, which planted the seed of innovation. At the same time, this allowed John Hinkel Park – like a Phoenix – "to rise from the ashes," and reinvigorate the experience of the park that embodies the cultural and architectural history of Berkeley at the turn of the 20th century.
Toward the end of 2015, Carducci Associates and diverse stakeholders – including city staff, Council Members, and invested neighbors – collaborated to envision a new chapter for John Hinkel Park. Over five years, after multiple community meetings and the approval of the Landmark Commission, the community decided to replace the clubhouse with enhanced site access, ADA improvements, unique site furnishings and a picnic terrace that would maintain the park's natural aesthetic while celebrating the past that John Hinkel himself gave to the neighborhood.
Carducci Associates leveraged the park's history through the use of salvaged materials from the clubhouse, such as wood and stone, and designed custom features that highlight the park's past for present and future users. Some of these features include rock walls, rock and wood benches, and picnic tables topped with 100-year-old salvaged redwood to preserve the memory of the clubhouse's original location. If one were to examine the picnic tables, one can see the chars and scars of the blaze that paved the way for the park's renewal.
Finally, after years of waiting, Carducci Associates is honored and excited to say that John Hinkel Park can once again serve as a space where neighbors and friends can gather to make new memories. After the Ribbon Cutting Ceremony (July 31, 2020), visitors practiced social distancing while enjoying the renewed park. There were plenty of smiles that even face coverings could not mask.
Thank you to the City of Berkeley, the Landmark Commission, and the John Hinkel Park community for entrusting this special project to Carducci Associates. May John Hinkel Park continue to flourish in all of its cultural and natural beauty.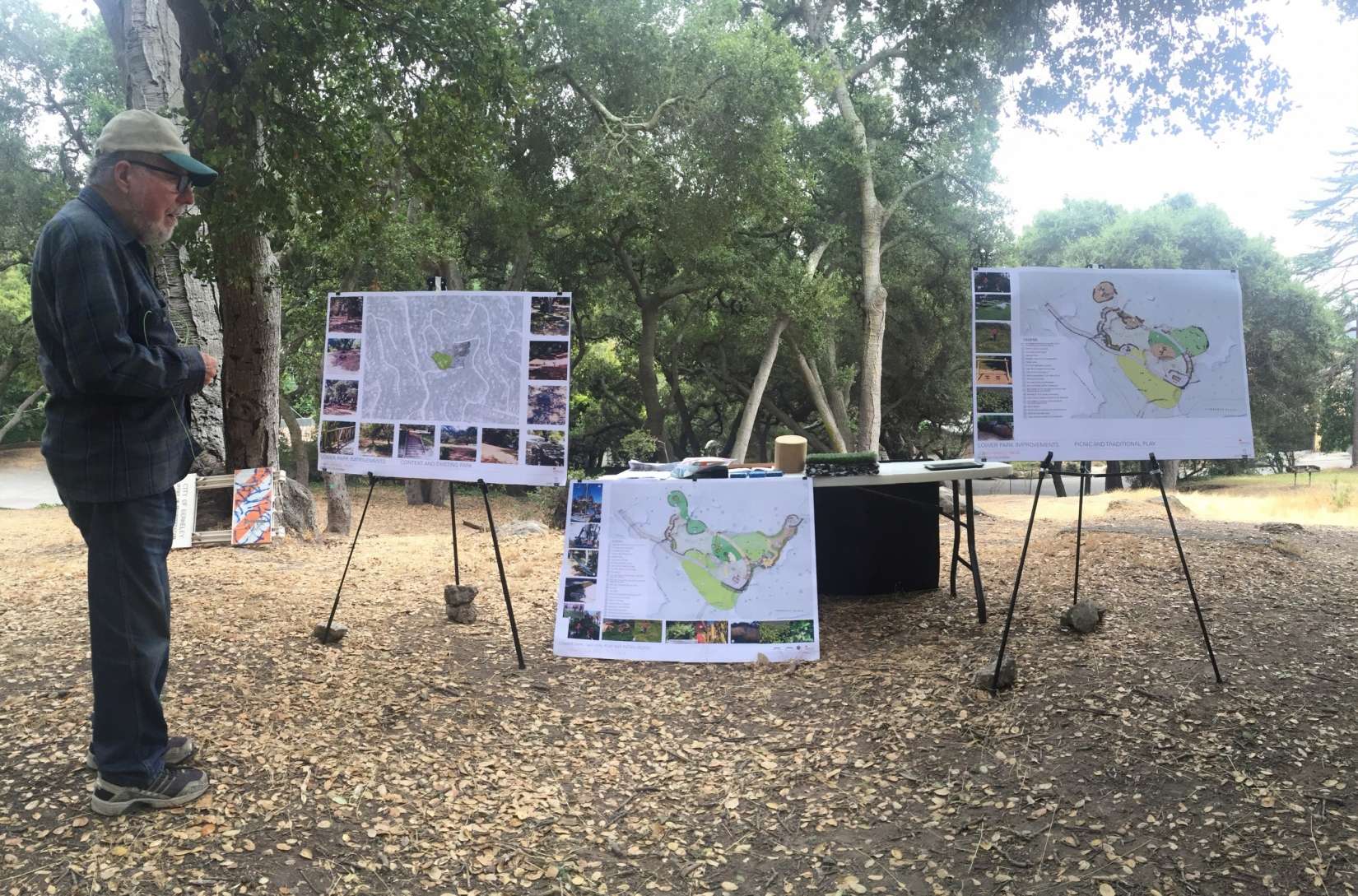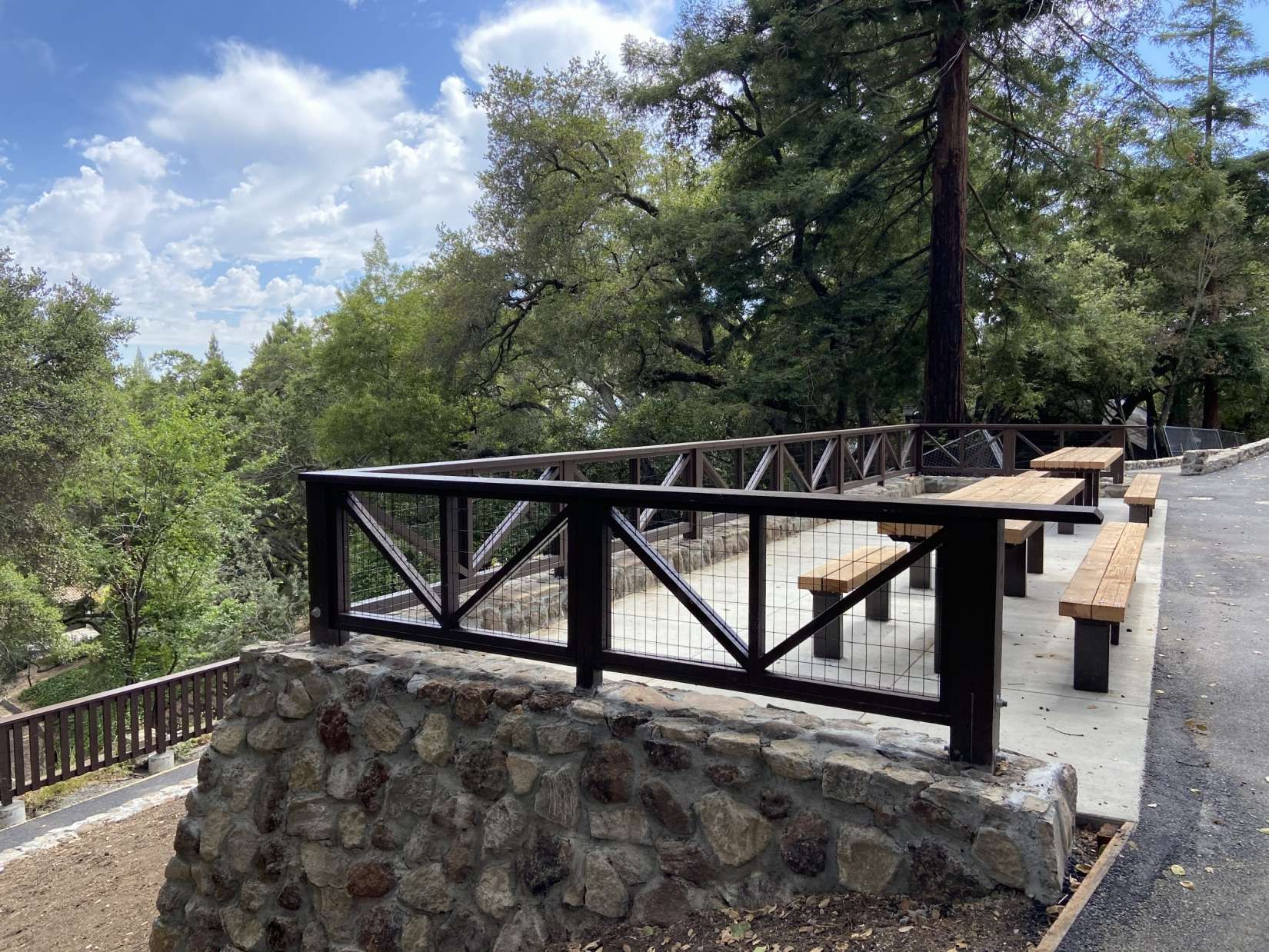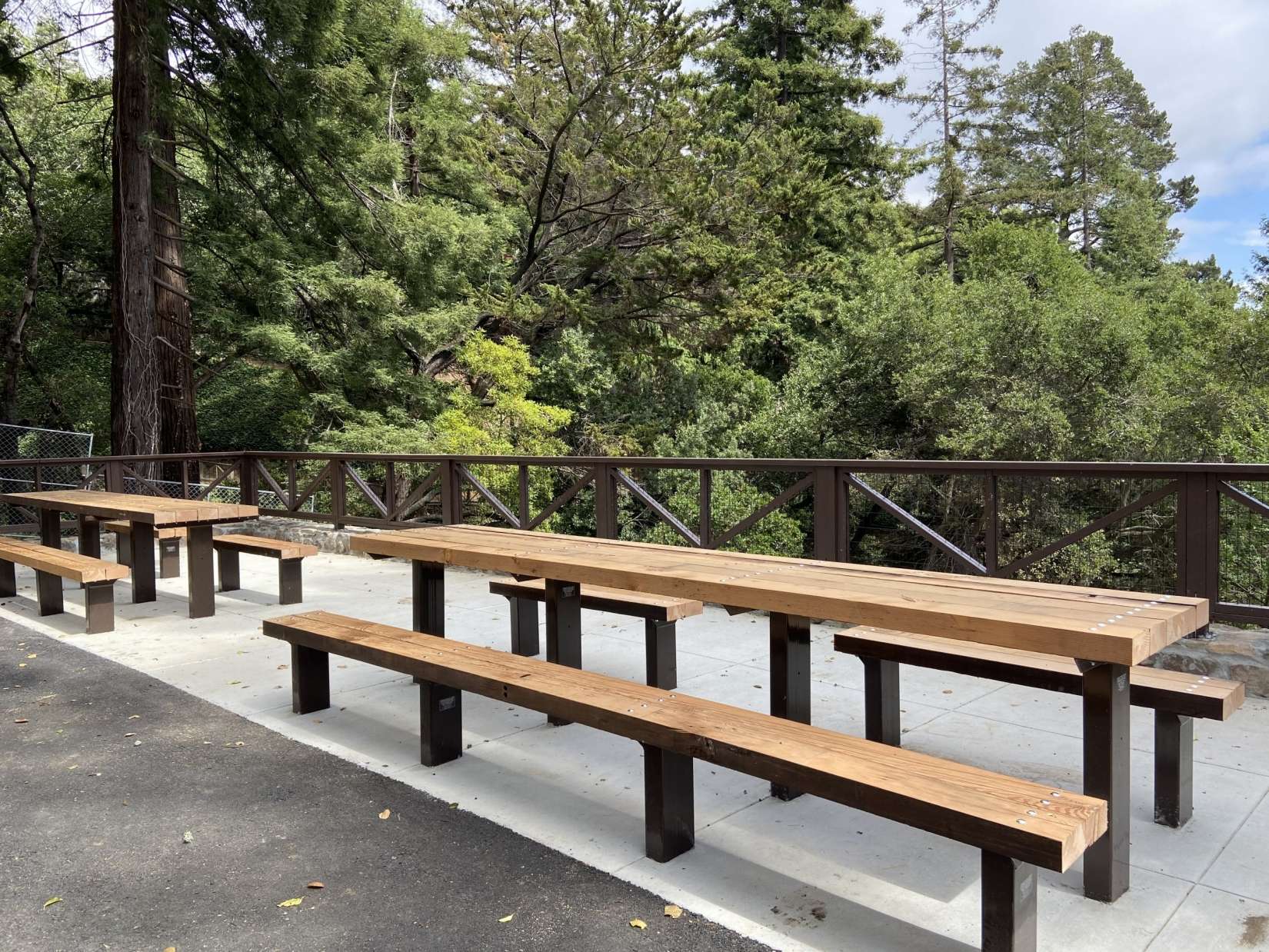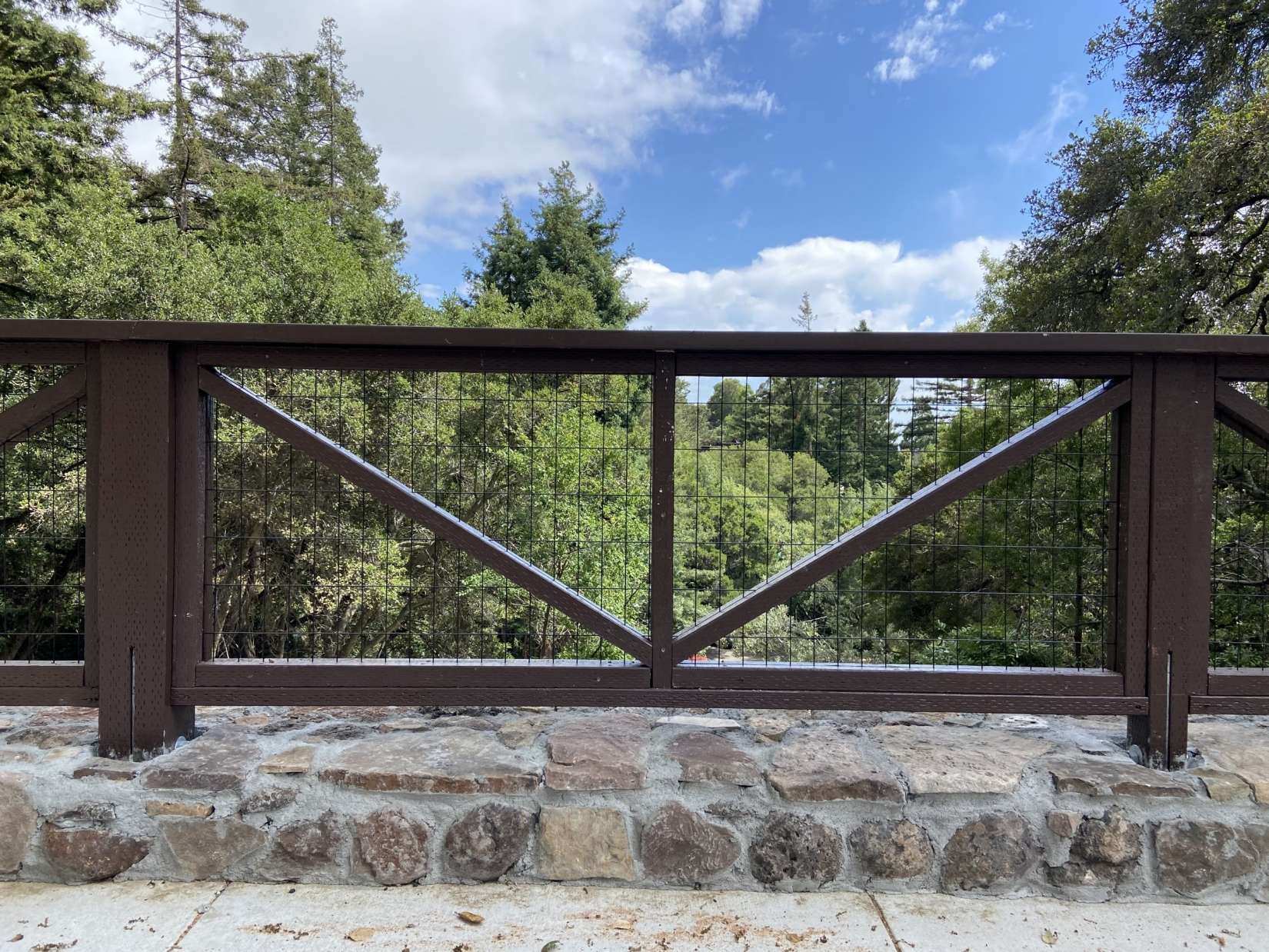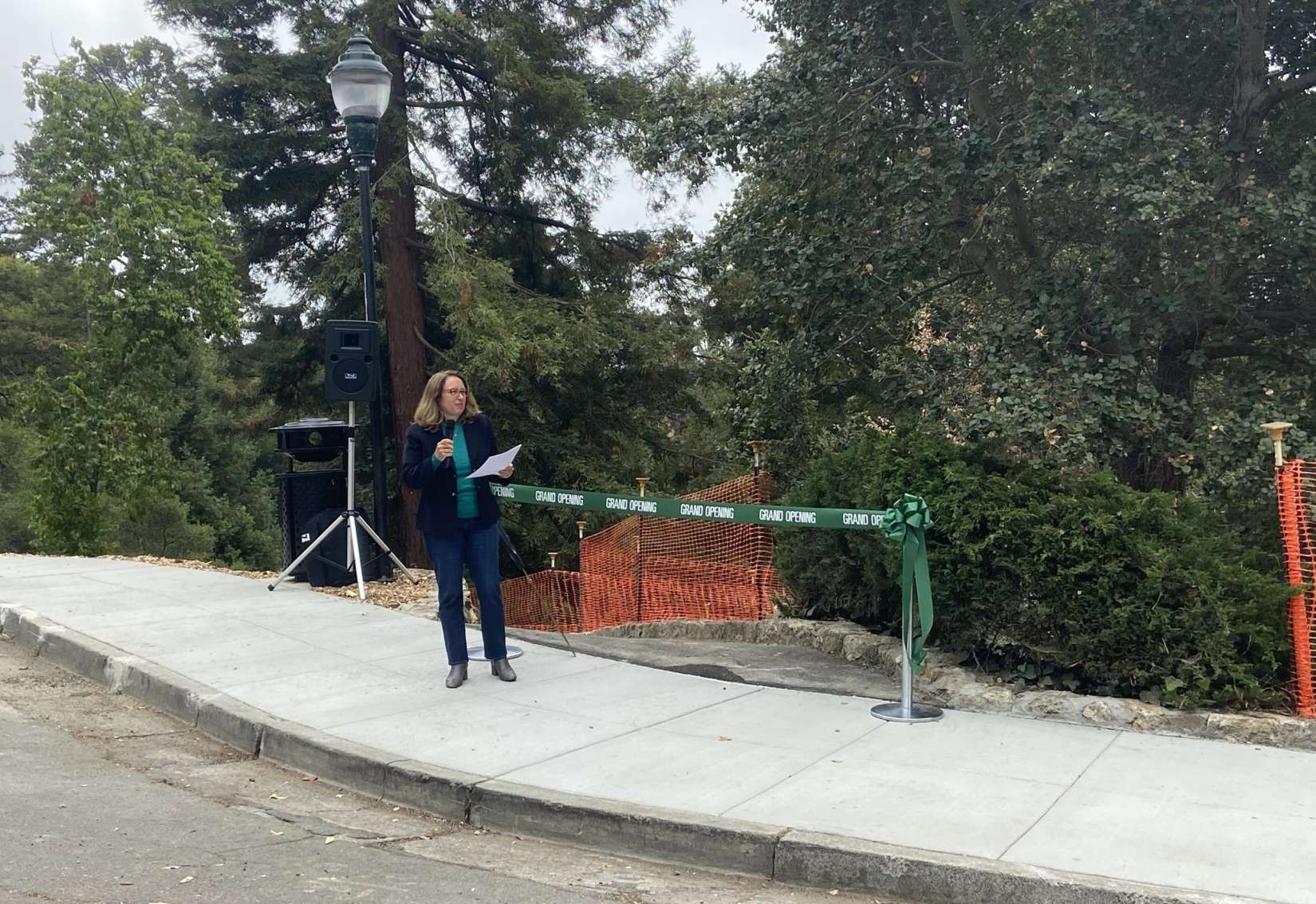 Community Meeting / Event / Press Release